HYPER-FORTIFYING
BARRIER
CREAM
# Skin protection
# Moist finish
Sensitive skin hypoallergenic
test completed
The defense against redness for sensitive skin. A fortifying balm-like cream to soothe red and inflamed skin, lock in moisture, and create a compact moisturizing protective barrier against dirt, bacteria, and other irritants that cause redness. Formulated with Betulin bio-derived from Canadian birch trees in Quebec. Improves damaged skin and helps reduce redness in clinical tests*. *Based on the characteristics of the ingredients.
This product started with the question, "Can I protect my skin with only basic skin care products?" The answer was that the skin care products used every day should not only prepare the skin with good ingredients, but also act as a protective film to prevent the loss of nutrients. The active ingredient'Betulin' soothes the skin, and vegetable ceramide and panthenol form a moisturizing protective film on the skin to protect the skin from the outside.
*Limited to raw material properties
​
When the cream touches the skin, it melts gently and gives a moist, non-sticky melting texture that provides a soft feel on the outside and a moist inside.
​
​
Complete stronger skin care with Hyper-Fortying Barrier Cream!
​
irritation If you are worried about your skin easily crumbling even with minor irritation, wrap the skin with a moisturizing protective film once more.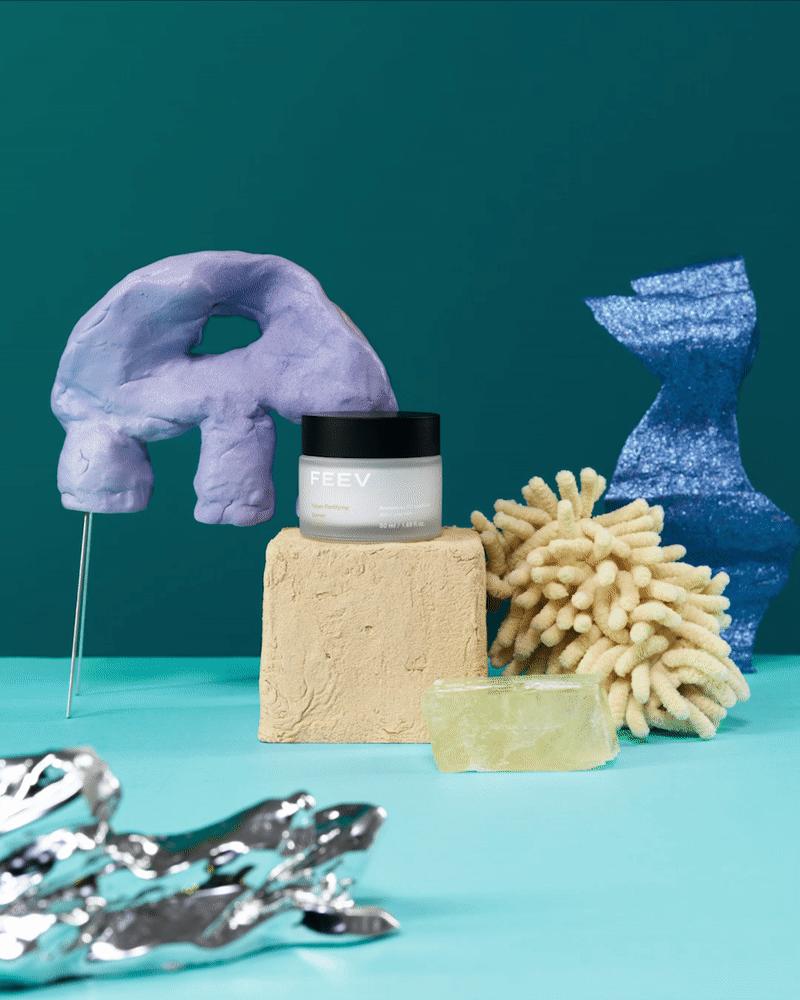 Active raw materialBetulin
betulinicBirch trees grown in Quebec, Canada are used, and the active ingredient'Betulin' of birch is intensively extracted with high technology, and it is a differentiated raw material that can feel the efficacy more intensively than general birch extract. The active ingredient'Betulin' implicitly provides the effect of soothing the skin, improving the barrier, and clearing the skin tone
* Limited to raw material properties
Purified water, glycerin, butylene glycol, squalane, hexylene glycol, dipentaerythritylpentaisononanoate, cetyl alcohol, C10-18 triglyceride, modified alcohol, dimethicone, glyceryl stearate, bee Tuline, Panthenol, Ceramide NP, Polyglyceryl-2 Stearate, Stearyl Alcohol, Dipropylene Glycol, Madecassoside, MadeCasic Acid, Asiaticoside, Asiatic Acid, Centella asiatica extract, Hydrogenated Lecithin, Hyde Rolled hyaluronic acid, collagen extract, maltodextrin, saccharide hydrolysate, caprylic/capric triglyceride, polyquaternium-51, 1,2-hexanediol, dipotassium glycyrrhij T, hydroxyacetophenone, polyglyceryl-4 caprate, polyglyceryl-6 caprylate, caprylyl glycol, acrylate/C10-30 alkyl acrylate crosspolymer, tromethamine, allantoin, sodium poly Acrylate, tocopherol, ethylhexyl glycerin, disodium EDTA
Centella asiaticasm
Saccharide hydrolysate Hyaluronic acid
Collagen
​
Ceramide
Panthenol
Calm and strengthen barriers
​
Trimming the skin tone, Moisturizing
​
Skin tissue
strengthening
Barrier reinforcement
Skin protection
* Limited to raw material properties
FEEV 001.
Can I use it around the eyes?
This product has been tested for hypoallergenic sensitive skin, and can also be used around the delicate eye area. Protect not only around the eyes, but also on severely dry areas once more.
FEEV 002.
What is the difference between FEEV's birch material?
We used birch trees in a clean area in Quebec, Canada. For cosmetics manufacturing, live birch is not cut, but active ingredients are extracted and used from birch that has already been cut in consideration of the sustainability of the planet and the environment.
When the cream touches the skin, it melts gently and is absorbed without stickiness, giving it a soft feeling on the outside and a moist inside. It doesn't feel heavy or sticky even if you reapply several times, and it won't slip even if you use it before makeup.
After using the serum in the morning and evening, apply an appropriate amount (1~1.5cm in diameter) to the face evenly.
In addition to the face, it can be used anywhere the skin is severely dry or irritated and sensitive.
Manufacturer / Responsible Distributo
Encos Co., Ltd. / Third Mason Co., Ltd.
1. When using cosmetics or after use, if there are any abnormal symptoms or side effects such as red spots, swelling or itching in the area of ​​use due to direct sunlight, consult with a specialist. 2. Do not use on wounded areas 3 Precautions for storage and handling (1) Keep out of reach of children (2) Keep away from direct sunlight
36 months before opening, 12 months after opening